News
NISIS in Utrecht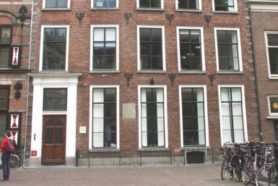 As of 1 January NISIS is hosted by Utrecht University and it promises to be a good year full of interesting events!
This year we start with the Network Meeting (8 February 2019). This joint event with NOSTER deals with Moving in/out Religion. See for more information our website.
From 18-22 March the Spring School will be held in Granada. This years theme is 'Patronage and Clientelism in the Muslim world'. Please send your application to nisisspringschool2019@gmail.com or nisis@uu.nl before 25 January. Click on the link for more information about the requirements for application.
Follow us on Facebook to keep up with NISIS events!